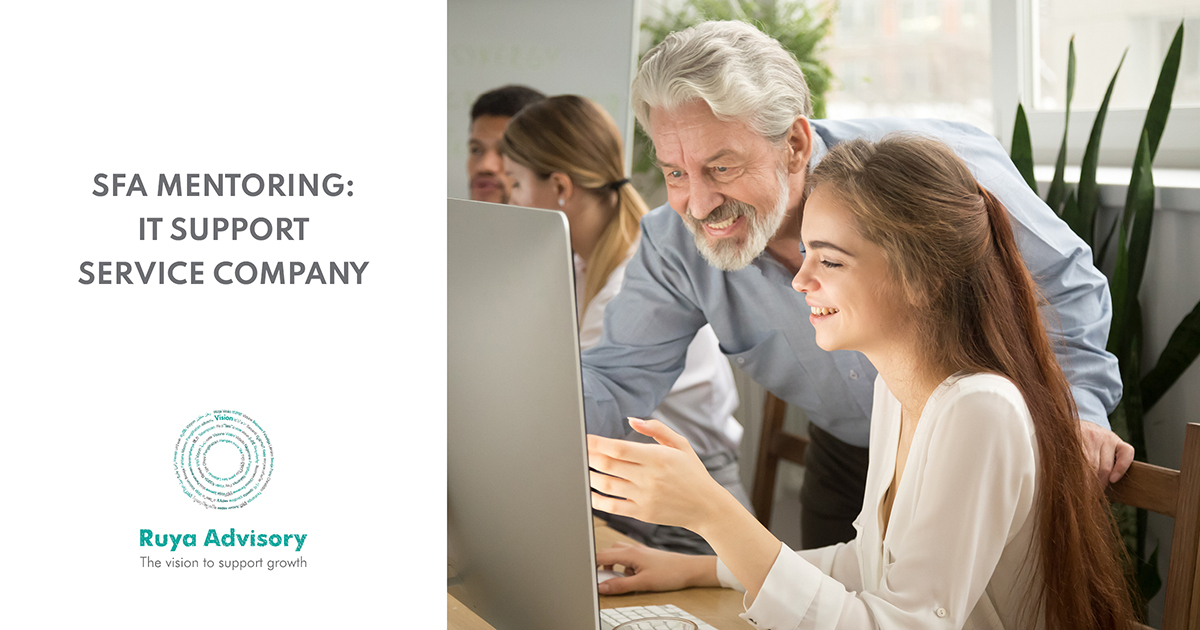 CASE STUDY – SFA MENTORING: IT SUPPORT SERVICE COMPANY
| | |
| --- | --- |
| Client Description | IT Support Service Company |
| Project Type | Mentoring: Staff Communication Compliance Strategy into Action |
| Project Location | Ireland |
| Client Size | 1 – 50 Employees |
| Project Durantion | 1 month |
| Client Industry Sector | IT Support Services |
Challenge Faced
Mentoring in relation to HR Compliance, Employee Management, and Business Continuity Planning point of view the Management required mentoring on the best practices applicable to ensure business growth during a challenging time.
The organisation needed mentoring on the best practices to pivot the organisation to return to normal business practices within the new guidelines while planning business operations in-line with client requirements.
Organisation needed a sounding board to discuss ways of supporting current business models and pivoting to new business models to support securing new business and maintain current customers.
Project Outcome
Detailed action plan addressing;
Employee communication and compliance requirements for new protocols,
Business operations plan relating to customer site visits, employee rotation schedule, office compliance
Business going forward plan
Response Plan supporting employer to bring all employees back to the office.
Business protocols including new ways of working in the challenging environment prepared and evaluated, creating live/dynamic processes allowing the business to pivot/change within changing circumstances.
Leadership/Owner comfort dealing with changing business environment and stronger understanding of the changing circumstances and methods in overcoming resistance to change.
Project Deliverables
Support the review of current HR & H&S practices in-line with new HAS/HSE guidelines contained within the Return-to-Work Protocol including risk assessment for vulnerable people, recruitment practices, disciplinary procedures, employee communications and Policy Development.
Critical review of the new business practices and compliance requirements as per the Response Plan in-line with the Return-to-Work Protocol.
Review processes and procedures to ensure protection of employees, employer and clients.
Mentoring on best approach to business decisioning in relation to working
practices, new office relocation projects, employee performance, possible grant schemes available and business performance.
Method statements for process based on risk assessment.