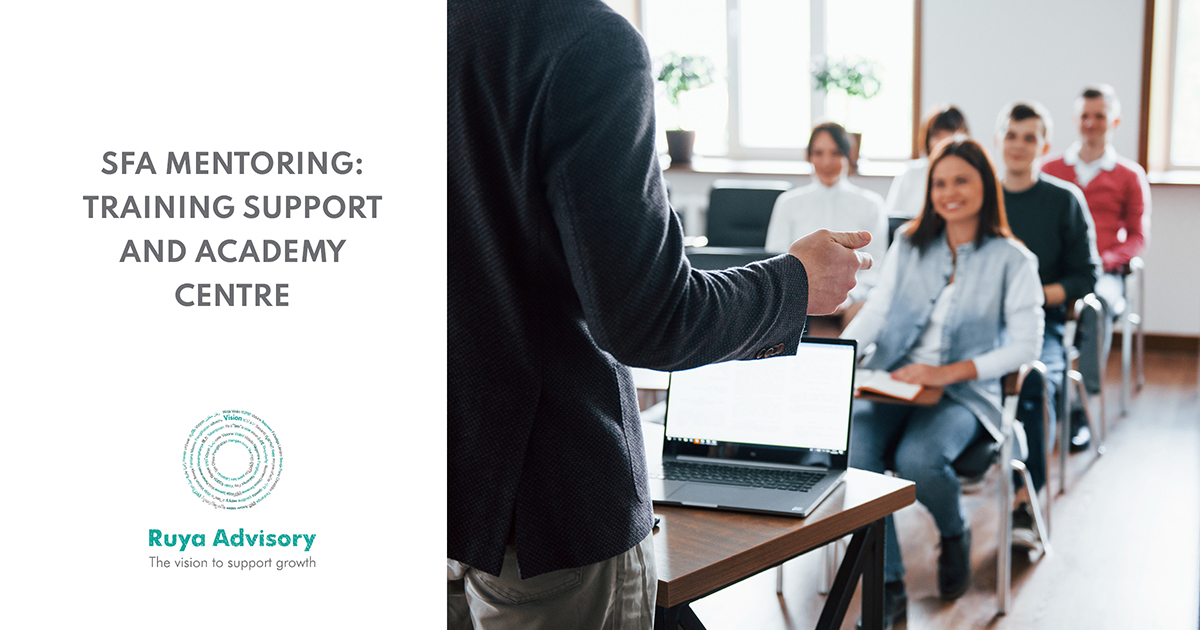 CASE STUDY – SFA MENTORING: TRAINING SUPPORT AND ACADEMY CENTRE
| | |
| --- | --- |
| Client Description | Training Support and Academy Centre |
| Project Type | Mentoring: Staff Communication Compliance Strategy into Action |
| Project Location | Ireland |
| Client Size | 1 – 50 Employees |
| Project Durantion | 1 month |
| Client Industry Sector | Education Services and Support Services |
Challenge Faced
Support the review of current HR & H&S practices in-line with new HAS/HSE guidelines and the guidelines from the Ministry of Education requirements contained within the Return-to-Work Protocol including risk assessment for vulnerable people, recruitment practices, disciplinary procedures, employee communications, customer clients and Policy Development.
Mentor the Owner through the challenging decision of value or continuation of operations within the new working requirements, opportunities to review different business opportunities, methods of supporting examinations and management of resources & human capital.
The company operates within a busy student and client examination centre and training facility requiring a review of all services/products in-line with changing industry sector practices, hygiene protocols, and client communication requirements.
Project Deliverables
Review of current services/products and best business model in-line with additional requirements due to changing HSE/HAS requirements.
Support development of a going forward strategy in relation to continuing business operations in-line with changing industry requirements.
Critical review of the new business practices and compliance requirements as per the Response Plan in-line with the Return-to-Work Protocol and Landlord global risk management requirements.
Review processes and procedures to ensure protection of employees, employer and clients.
Method statements for treatments based on risk assessment.
Review processes and procedures to ensure protection of employees, employer subcontractors and clients.
Project Outcome
Details action plan addressing;
Current and future strategy to utilize current business resources,
Communication plan with clients, sub-contractors and users,
PPE, Compliance and Document requirements for compliance with internal and external requirements.
Review of protocols for vulnerable individuals.
Response Plan supporting employer to bring all employees back to the office.
Business protocols including new ways of working in the challenging environment prepared and evaluated, creating live/dynamic processes allowing the business to pivot/change within changing circumstances.
Leadership/Owner comfort dealing with changing business environment and stronger understanding of the changing circumstances and methods in overcoming resistance to change.